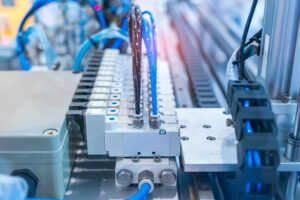 SMC pneumatic products are now available through Essential Industrial Services LTD and IADA. We now cover the entire SMC product line.
We can now provide customers with access to the entire SMC product line. This means a wide range of pneumatic components, including fittings, tubing, cylinders, and valves, is now readily available to meet the diverse needs of industries across the board. With stock readily available at SMC UK and the IADA national distribution centre.
Contact our sales team at 01772 321 222 or sales@essentialindustrial.co.uk to find out how we can assist you in smoothing out your supply chain.